Adventures of Pyre Characters
Home base page
Adventures of Pyre
Danny Phantom
WandererTale
Other Undertale Artworks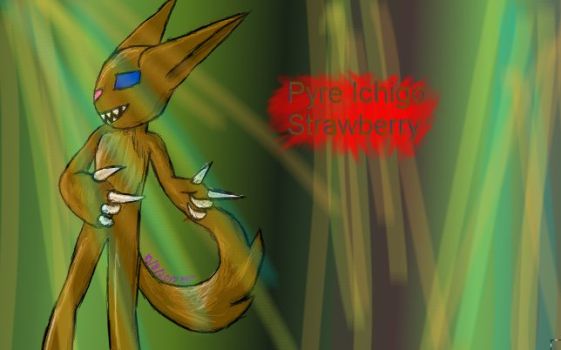 Pyre
Pyre (pronounced as fire) is a male wolfigo, in his twenties and a carnivore.
Despite his appearance he is actually quite friendly. He is also protective, as long as you don't hurt his friends and family intentionally, you won't get hurt (his claws don't just get used for catching fish. They will hurt). His main food is fish from the near by rivers in the forest, that surrounds him. The brown fur that covers his body, from the tip of his tail and toes to the tip of his ears, helps him hide in the greenery of the forest. Pyre's eyes are two different colors the right one is red, while the left is blue. His friends are Fiephy, Cloud, Nero, other wolfigos and the Willowers.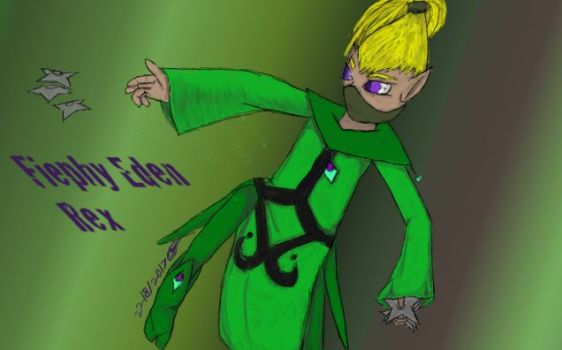 Fiephy
Fiephy is a female ninja with healing abilities. Her eyes are shades of purple with a darker purple for her pupils. Feiphy's clothing is many shades of greens (as shown above.)
Her personality is quite, she is a mystery to most around her. She doesn't really interact with other in the forest, but she does train Pyre in her style of combat.
Fiephy's main weapon are shurikens, that seem to have an infinite supply. Though she can use other weapons. Her healing abilities come in handy when there is a injury in sparring or in every day life. She is well trained in healing, although she never completed her training in blood-related issues (such as blood loss) thanks to her leaving her village (and therefore concluding her training) prematurely. Other procedures, such as repairing bones, come a lot easier to her.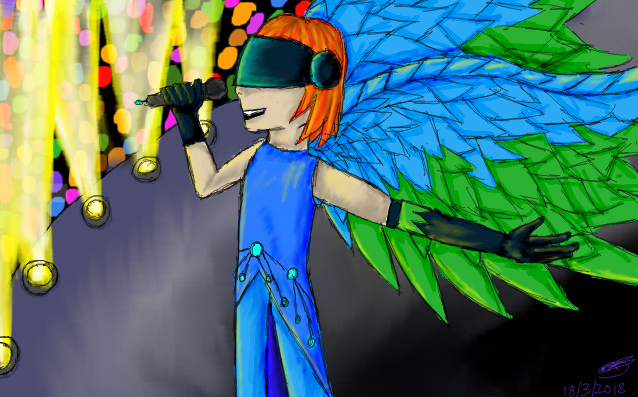 Cloud
Cloud is a male Shink, his ability is shape shifting. In other words he has too forms. One is his bird form (a Rosella) and the other his human-ish form (shown above). Cloud normally stays in his human form though.
His Rosella form has a body of blue with parts of the wings green and bits of red in amongst the feathers.
He uses technology to help him see, since he is mostly blind the visor helps him, and both the gloves he wears control the other things in his performances. Lights, sound levels, speakers and microphones.
Cloud is a proud being that is not easily put down. He is very brave and caring. He does all sort of preformences, singing is just the main one.
Home base page

Adentures of Pyre!!
Danny Phantom
WandererTale
Other Undertale Artworks